CANCELLED DUE TO UNFORESEEN CIRCUMSTANCES
SORRY FOR ANY INCONVENIENCE CAUSED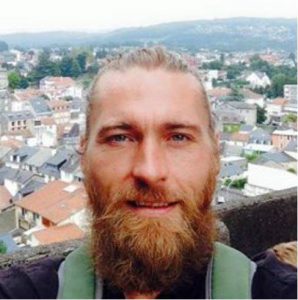 TRUTH JUICE HULL PRESENTS DEAN OLIVER
AND SACRED KANA
Dean Oliver is the architect of Sacred. Following the loss of several beloved family members, Dean became disenchanted with western medicine and was guided towards earth-made solutions for many of the man-made problems we face today.
After an exploration of self-healing in 2012, Dean envisaged a world where people became less dis-connected and the healing power of plants was available to all. And how would he do this? By providing access to safe, effective and affordable medicine which facilitate people in self-healing.
Dean became passionate in uncovering the truth about dis-ease within the body, predominantly cancer, and immersed himself in scientific study. He continues to question medical indoctrination and is committed to passing on the correct information so that you can live a more empowered life.
Ever thankful to the plants for their guidance, Dean continues to regenerate himself to optimum health, and cannot wait to extend the knowledge to you.
Venue: Walton Street Club, Walton Street, HULL, HU3 6JR / START TIME 7.30PM
£5 Waged/ £3 Un-Waged / Donation / or whatever you can manage even if that is nothing.
Truth Juice Hull is NON-PROFIT making supporting local charities and the venue is FREE.
Lack of money will never be an issue with attending the talks.
truthjuicehull@yahoo.co.uk (CONTACT TJ HULL AND BE ADDED TO THE MAILING LIST)
Related show